How to Become a Marriage and Family Therapist
Marriage and family therapists (MFTs) help clients manage and improve their relationships by applying goal-oriented cognitive behavioral therapy. Sometimes referred to as marriage counselors, marriage and family therapists work with clients individually and in various family groupings to help root out issues with familial roles, life changes, and mental health struggles.
What's more, marriage and family therapy can be a rewarding career path with significant potential for growth. The demand for practicing marriage counselors from 2018 to 2028 is significantly higher than the national average for all occupations. The field is projected to grow by 22% over that span – well higher than the 5% average growth of the American workforce.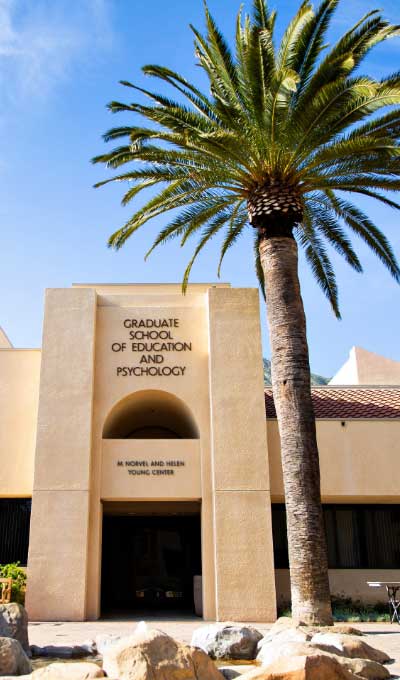 Pepperdine University's Online MFT Master's Program
Pepperdine prepares you to pursue licensure as an LMFT or LPC, allowing you to make a powerful impact in the lives of others in as few as 27 months. With no GRE required, apply to the master's in marriage and family therapy online from Pepperdine and begin creating a positive social impact. Part-time track available.
No GRE required
Bachelor degree required
Complete as few as 27 months
info SPONSORED
3 Steps to Become a Marriage and Family Therapist
Becoming a marriage and family therapist requires specific training and certification in order to practice legally in the United States. This typically means a master's degree or higher along with thousands of hours of supervised fieldwork and passage of a state-approved exam. Below are some common steps to becoming a marriage and family therapist.
Complete MFT Education Requirements

Most states require marriage and family therapists to hold a master's degree in either marriage and family therapy or a relevant mental health field such as psychology. To start, those interested in a career in any psychological or mental health field should pursue a bachelor's degree in a relevant area such as counseling, psychology or social work. When choosing a master's degree program in pursuit of a marriage and family therapy (MFT) career, options include master's in marriage and family therapy, a master's in mental health counseling, or even a master's in clinical psychology.

Complete MFT Field Experience

While every marriage and family therapist is required to complete supervised internship hours in the field as a prerequisite to licensure, the amount varies by state. In most cases, this is a one-year clinical rotation whereby a certain number of hours are expected to be spent in very specific qualifying experiences, including conducting one-on-one therapy, participating in research and performing non-patient-contact services. Prospective marriage and family therapists can expect to spend anywhere from 1,500 to 4,000 hours in the field accruing work experience prior to receiving a license to practice independently.

Obtain Marriage and Family Therapist Certification and Licensure

Each state has its own licensing procedure when it comes to becoming a licensed marriage and family therapist (LMFT). The Association of Marriage and Family Therapy Regulatory Boards (AMFTRB) provides a state-by-state roadmap for MFT licensure including requisite education, qualifying supervision, number and type of clinical hours and testing requirements. Most states rely on the AMFTRB-developed MFT national examination as their official licensing test. The exam covers a wide array of content, including therapeutic practice, diagnostics, treatment, crisis management and ethics. Learn more about the MFT National Examination.
What does a Family and Marriage Counselor Do?
Once licensed, marriage and family therapists provide individual patients, couples, and families with a wide array of mental, emotional, cognitive, social, and behavioral support. While the title suggests that MFTs deal primarily with groups, individual care comprises a significant portion of the average MFT's caseload.
As far as what marriage and family therapists specifically treat, everything from simple disagreements and conflicts to divorce and abuse fall within an MFT's purview. The ability to deliver a combination of individual and group therapy leads to a uniquely effective approach to solving a whole host of personal and relationship-based health needs. This type of care is commonly regarded as short-term care as most cases are addressed successfully in 20 sessions or fewer.
At the root, marriage and family therapists guide patients through their interpersonal struggles while also addressing intrapersonal concerns. Becoming an MFT is an excellent career choice for one who is seeking to turn his or her strong listening abilities, a capacity to articulate observations, and general compassion for others into a positive and fulfilling livelihood.
Last Updated April 2022