Is an MPA Worth It?
Why get an MPA? Is an MPA worth it? These questions are common for those who are considering the pros and cons of earning a Master of Public Administration (MPA). Oftentimes, the reasons people choose to pursue this advanced degree have to do with their career aspirations and interests. Candidates who are mulling over MPA degrees might have ambitions to work in government, nonprofit organizations or other segments of the public sector. An MPA may help students gain skills in leadership, program management and analysis. Studying public administration may also be a pathway to becoming a thought-leader in fields like public policy and economics.
There are other viable degree options that have similar focus areas as an MPA, including the Master of Public Policy (MPP) and Master of Business Administration (MBA). If you are considering a master's degree, take some time to carefully weigh your options before choosing a single program. Each has its own merits, but one may be more suited to your interests and career aspirations than the others.
Ultimately, only you can decide if an MPA degree is a worthwhile pursuit. An MPA might be the right choice for you if you have a desire to effect change in local or federal government, if you wish to gain management expertise to help organizations achieve their mission or if you have other aspirations that involve functions of public administration.
Jumpstart Your Career in Public Administration with a Featured Online MPA Program: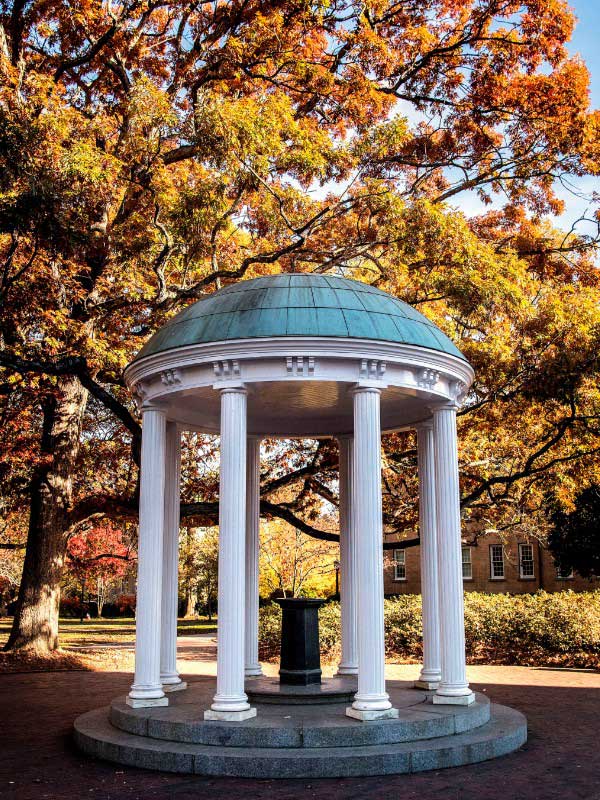 Online MPA from the UNC-Chapel Hill School of Government
Lead in government, lead for communities. Earn your MPA online from UNC-Chapel Hill's nationally ranked program in as few as 18 months.
Complete in as few as 18 months
Accredited by the Network of Schools of Public Policy, Affairs, and Administration (NASPAA)
Five concentrations available
info SPONSORED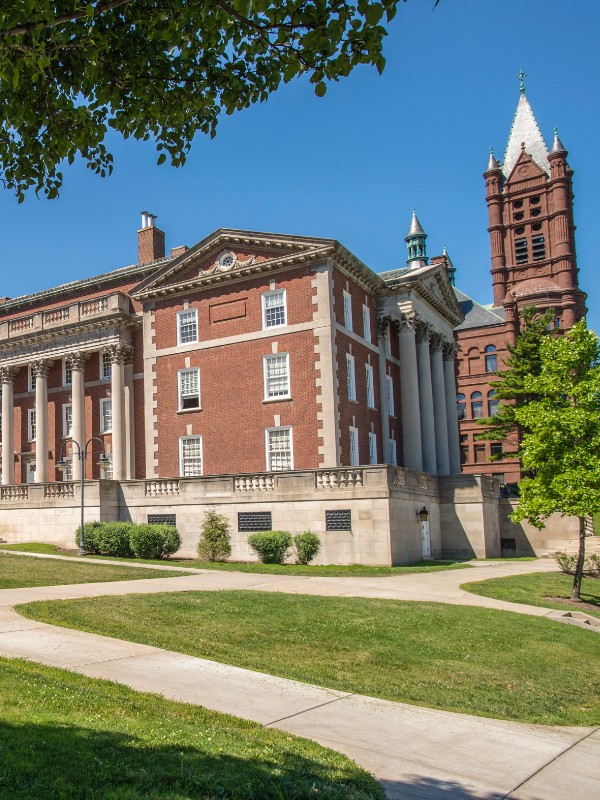 Earn an EMPA online from Syracuse University's Maxwell School
Syracuse's online MPA for Executives program prepares mid-career professionals for leadership and management roles in public service. The program can be completed in as few as 15 months. No GRE required.
No GRE required
An Executive MPA for mid- career professionals
Complete in as few as 15 months
info SPONSORED
What Is an MPA?
A Master of Public Administration is an advanced degree for those seeking to bolster their credentials and knowledge base in the areas of public service or nonprofit management. According to the Network of Schools of Public Policy, Affairs, and Administration (NASPAA), MPA programs are designed to develop management skills in students and expose them to the techniques used to implement public policy, projects and agendas that resolve problems within organizations and within society.
A related degree is the Master of Public Policy (MPP). While there are differences between an MPA and an MPP, generally speaking, MPA programs focus on management and implementation techniques while MPP programs are more focused on policy research, evaluation and statistical analysis.
4 Reasons To Study Public Administration
Candidates can point to multiple reasons why an MPA is valuable. Beyond opportunities to bolster one's credentials within the field, the coursework in a Master of Public Administration program typically covers a variety of topics and competencies that professionals in public service or nonprofit management roles may encounter or utilize in their day-to-day work. Here are a few common reasons why candidates might choose an MPA degree:
1. You want to contribute to public good as a forward-thinking leader.
Because MPA programs place an emphasis on managerial skills and implementation techniques within the public policy and administration fields, they offer students a chance to broaden their knowledge base on such topics as managerial economics, public budgeting, social and economic development, and urban policy, among others. MPA programs are typically designed for those seeking leadership roles, as well as professionals in public administration who are helping to revitalize public service. According to the Association for Public Policy Analysis and Management (APPAM), some graduate schools use different names for degree programs with a similar curriculum as the MPA, such as Master of Government Service, Master of Public Service, Master of Public Affairs and Master of Government Administration.
And if you've been working in the field of public affairs for a while and have your eye on an advanced position (even at the C-suite level), you may want to consider earning an executive master's in public administration. An executive MPA allows you to gain sophisticated skills in public administration leadership.
2. You want a master's degree that covers a broad selection of subject matter.
One of the advantages of pursuing a Master of Public Administration degree is the wide range of topic areas within the potential curriculum—from core courses to electives. Coursework may encompass policy areas such as public management, nonprofit management, human resource management, state/local government administration, financial management, international development and urban affairs.
Perhaps your primary reason for wanting to earn an MPA degree is that you'd like to study a curriculum that covers a broad range of topic areas and skill sets. But before you make a decision, take time to think about return on investment. Consider factors like tuition, completion time, networking opportunities offered through a school and more to determine which degree program is best for you.
3. You want a degree that offers an array of community-centered and socially-focused specializations.
A Master of Public Administration may appeal to students with an interest in a variety of career applications. In such cases, an MPA specialization may best serve students. Wondering which of the numerous MPA concentrations is right for you? Here are a few options to consider:
Community and economic development
Economic and political development
Energy and environment
Human rights and humanitarian policy
International finance and economic policy
International security policy or urban and social policy
Nonprofit management
Public management
Public health
4. You're interested in a degree that intertwines a variety of skills to solve big problems.
Because careers in public administration may often require professionals to amass a seemingly disparate set of skills, MPA programs usually focus on a broad spectrum of proficiencies in such areas as public policy, economics and finance, quantitative analysis, human resources management and ethics. As mentioned, students may choose to concentrate on a specific discipline within the field, granting them the opportunity to explore public administration principles and leadership techniques applicable to real-world scenarios.
Benefits of an MPA Degree
A graduate degree in public administration offers a broad focus that builds on a student's professional experience, preparing them to be leaders and to manage public service organizations. There are a number of MPA degree benefits. Here are a few to keep in mind:
Flexible MPA Career Options
One possible advantage of pursuing this type of master's program is the flexibility of options when it comes to MPA degree careers. An MPA may help to enhance your credentials and add skills valuable to executive and leadership jobs in local, state and federal government institutions, nongovernmental organizations (NGOs) and education administrations. Careers exist in a variety of industries for administrative managers, political scientists, human resources managers, city managers, operational managers and budget managers. Opportunities to concentrate your studies in a specific specialization might help you tailor your experience to whatever field interests you the most.
Opportunities for Leadership Positions
Two emphasis areas in government degrees, including MPA degree programs, are leadership and management skills. Certain MPA courses are specifically designed to teach students how to manage people and programs in specific policy areas, such as public management, nonprofit management, human resource management, state/local government administration, financial management, healthcare management, international development and urban affairs. Obtaining an MPA may help you show your employer that you are dedicated to the field and that you are ready to advance within your organization.
Varied Course Structures
MPA degree programs are often designed with early-career or mid-career professionals in mind, meaning they are typically flexible in their course structures and options for study. One option that caters to the working student is the Executive MPA (EMPA) format, in which professionals with multiple years of experience in a field related to public administration are often rewarded with a quicker estimated program completion time. Another option is to enroll in an online MPA program so that you can work on coursework at a pace that works with your schedule.
MPA vs MBA: Which Is Better?
Two degree programs that are commonly compared with one another are the MPA and MBA. This might be due to the fact that they both stress leadership training and seek to help their students succeed in corporate or organizational environments. MPA programs prepare students for managerial positions in government agencies and organizations that receive government funding. MBA programs prepare students for managerial positions at private companies and organizations. So, is an MBA worth it? Or is the MPA pathway better suited for you, and what should you expect if you choose it?
To pick the best program type for you, you'll want to weigh MPA career and MBA career prospects against your career aspirations and interests. Regardless of which master's degree program you ultimately decide to pursue, you will be required to have a bachelor's degree first.
You may also consider factors like degree completion time, common specializations and potential jobs. See the table below for a detailed side-by-side comparison of the two degrees.
| Items to Compare | MPA | MBA |
| --- | --- | --- |
| Average Time To Complete | 1–2 years | 1–2 years |
| Common Specializations | Health care policyEducation policyInternational developmentNonprofit administration | General managementInternational managementFinance leadershipMarketing |
| Example Career Paths | City managerCounty executiveResearch analystParks and recreation manager | Financial manager/analystProduct managerManagement consultantMarketing manager |
Learn more about the differences between MBA and MPA programs.
Why Earn an MPA Degree: FAQs
The value of an MPA ultimately lies within your ideologies, interests and career ambitions. Getting an MPA is a significant commitment, and only you can answer the question, "Is a master's degree worth it?"
To help you decide if this degree is right for you, here are some frequently asked questions.
What Can You Learn in an MPA Program?
An MS in public administration program offers coursework designed to complement and enhance your professional experience. MPA program coursework typically includes classes examining policies and programs that have an impact on society, and the programs generally emphasize management and implementation techniques. So, your courses may cover areas like managerial economics, budgeting and finance, statistical analysis, ethics and leadership. Schools offer different specializations and concentrations as well.
What Careers Might Use a Master's in Public Administration?
So, what can you do with an MPA? There are a variety of jobs for MPA graduates in executive and leadership levels in government agencies, as well as NGOs and nonprofit organizations, such as administrative manager, political scientist, human resources manager, city or town manager, operations manager and budget manager.
You can research types of jobs for a public administration degree in your area to find out more about MPA degree salary and work environments using online resources like the Bureau of Labor Statistics' (BLS) Occupational Outlook Handbook. As jobs shift to work-from-home status due to the coronavirus pandemic and other factors, remote MPA jobs may be an option as well.
Should You Get an MPA Online or on Campus?
An online Master of Public Administration may come in a variety of different forms, but typically it will have the same emphasis areas and similar required coursework as an on-campus model. To fit the needs of busy working professionals, programs may offer classes that are held on Saturdays or scheduled for evenings, and some offer intensive weekend or summer sessions. To find the best MPA program for you, it is wise to consider your work schedule and personal needs or obligations.
How Can You Decide If an MPA Is Right for You?
In the end, only you can answer the question, "Is a master's in public administration worth it?" Every person's journey is different. Try thinking about how a public administration degree could enhance your career path or increase your salary based on your qualifications. MPA alternatives such as an MPP, EMPA or MBA are other options to think about too.
Last updated April 2022.