How to Become a School Counselor
While counselors still offer academic guidance, today's school counselor does a lot more than you imagine when you think "guidance counselors."
The ASCA breaks down school counseling into three intersection areas: Academic, Personal-Social, and Career Post-Secondary (ie. helping students navigate academic difficulties, personal problems, and plan what to do after high school).
But what you may not realize is that they're involved in these areas not just on a student to student basis, but also helping teachers and staff handle these issues, counseling parents, and at times even helping shape school policy.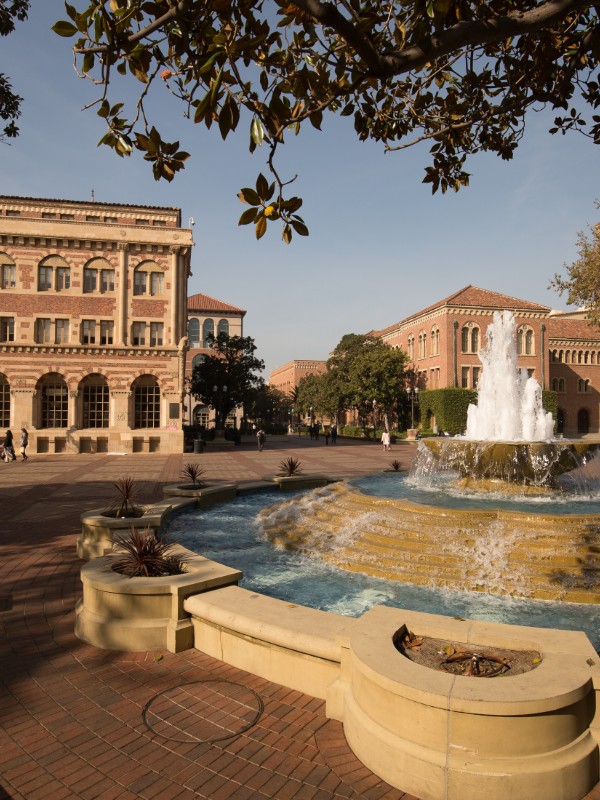 University of Southern California (USC)
USC Rossier School of Education
Master of Education in School Counseling
The University of Southern California Rossier School of Education offers a Master of Education in School Counseling online for aspiring K-12 school counselors. The program can be completed in less than two years and there is no GRE requirement.
No GRE required
Prepares you for school counseling credential
Bachelor's degree required
info SPONSORED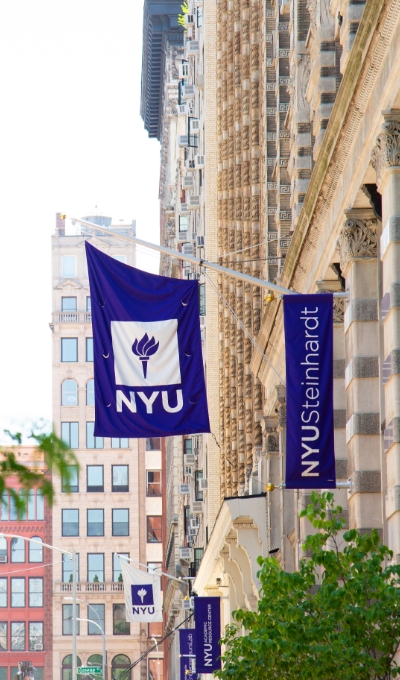 New York University
NYU Steinhardt School of Culture, Education, and Human Development
Master of Arts in Counseling and Guidance
Learn more about NYU Steinhardt's online MA degree that prepares you to become a school counselor in as few as 18 months. Graduates can pursue certification and employment in pre-K–12 schools. Bachelor's req.
Complete in as few as 18 months.
Pursue school counselor certification.
Study bilingual school counseling (optional).
GRE scores are not required.
info SPONSORED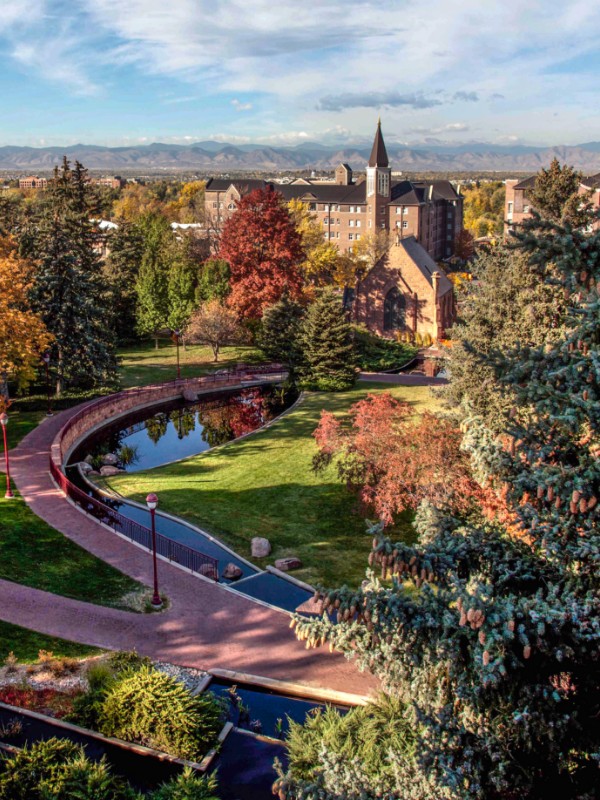 University of Denver
Morgridge College of Education Online
Master of Arts in School Counseling
Advocate for P-12 students and become an agent of change in your community. With no GRE required, earn your Master in School Counseling online in as few as 24 months from the University of Denver. Gain valuable skills through a CACREP accredited curriculum centered on social justice.
No GRE required
Live, online classes
Complete in as few as 24 months
info SPONSORED
They're a key part of ensuring student academic success, despite outside factors, and they're key to making sure student rights are upheld and that schools are safe, supportive spaces for learners.
Already a school counselor and looking for resources? Check out this School Counseling Toolkit!
Steps to Becoming a School Counselor
School counselors require a master's degree from an accredited institution (usually in a field relevant to school counseling) along with state certification to start practicing. The following are the 4 steps that are necessary to become a practicing school counselor. Keep in mind that education and certification requirements are different for each state.
Earn your Bachelors Degree

The first step towards becoming a school counselor involves obtaining a bachelor's degree. Although it doesn't necessarily have to be in a field directly related to counseling, the coursework and topics covered in education and counseling majors will help set you up for success as you continue down the path to become a school counselor.

Earn Your Master's Degree in School Counseling

After obtaining a bachelors, it is usually imperative for aspiring school counselors to gain a masters, as most states require that they do so. School counseling masters programs typically teach practical skills such as facilitating student development, conducting individual and group counseling, and working with parents. Masters in school counseling programs want to best prepare their students to start their career on the right foot.

Obtain Clinical Training Hours for Certification Requirements

While completing your masters program in school counseling, it will be required of you to complete supervised internship hours in a school setting, typically under a certified school counselor.

Pass School Counselor Exams and Gain Certifications Required by your State

As school counselor examinations are mostly state-specific, please consult The American School Counselor Association's list of state certification requirements.
What does a School Counselor do?
A school counselor steers students on the road to academic success by evaluating and implementing a plan to best fit each student's needs and goals. This role greatly exercises leadership and collaborative skills to ensure a smooth educational experience for all students. School counselors may also use other resources, including standardized test results and other student data to accurately plan, monitor, and manage a student's development.
In addition to academic excellence, a school counselor prepares students to be career ready by helping them gain the desired skills and competencies. For the students who are uncertain about which career field they want to enter into, a school counselor enables them to make well-informed decisions.
School counselors also work with parents, teachers, and community organizations, bringing people together and collaborating with them. They may write up referrals and conduct consultations to provide indirect services to students.
Guidance Counselor vs School Counselor
The difference between guidance counselor and school counseling lies in the job function associated with each title. Historically, guidance counselor was the term more commonly used – and the emphasis of guidance counselors in school systems was to assist students on their pathway from school to college or career. Today, school counselor is the more prevalent term and the job functions of a school counselor within an education system is to help students in a more holistic way – from college and career preparedness to helping them with mental health issues and much more.
Job Functions for Different Grade Levels
The role of a school counselor varies with different grade levels. In an elementary school setting, the counselor's role varies widely. They may help identify with many complex issues, such as family and personal/social developmental issues, as well as less serious issues that we can imagine an average six-year-old may face. Elementary school counselors offer education, prevention and intervention services as their main function.
Middle school counselors support students during rapid growth, development, and change. They help apply the lessons that they learn in the classroom to practically use the skills and knowledge learned in real life. During this stage, students balance academics while finding identities and exploring different interests and hobbies.
High school counselors mainly focus on academic guidance rather than personal/social development, unlike the other two grade levels. While preparing to get accepted into a college, there are many things they will need help with: career decisions, college information, sending in the necessary documents, graduation, and so on.
Necessary skills for most positions include:
Leadership
Collaboration
Patience
Communication
Relationship Building
Empathy
School Counselor Salary Information
According to the BLS as of May 2019, School and Career Counselors are expected to earn an average annual salary of $56,310. Salaries depend largely on the counselor in question's work environment and geographical location, so be sure to research according to the setting you wish to practice and the city in which you live.
Demand for School Counselors
According to the BLS, the demand for school counselors is faster than the national average for all occupations, with job outlook increasing 8% over the time period of 2018-2028.
School Counselor Shortages in the United States
A shortage area is defined by the U.S. Department of Education as a role in which "there is an inadequate supply" of qualified professionals. The Department allows states to identify their own shortage areas, but encourages them to follow a prescribed methodology based on unfilled positions, positions filled by professionals with irregular certifications, and positions filled by professionals certified in other areas. Because the Department allows states to report shortages as they wish, some states only report teacher shortages while others include administrative shortages as well. Please reference each state's department of education to learn more about their particular shortage areas.
An American School Counselor Association (ACSA) report depicting facts about the state of school counselor positions across the United States revealed some interesting statistics, including the fact that 11 million high school students are enrolled in a school without enough school counselors. It would appear based on this report that, in some states and districts, significant school counselor shortages exist.
Transitioning from Teaching to School Counseling
Sometimes, teachers have a desire to begin working with students in a different capacity than as educators and seek to enter the school counseling profession. Although there are some common skill sets shared between the two roles, teachers who aspire to become school counselors must obtain educational and certification requirements to become practicing school counselors. Below are a few interviews with educators who made the transition to working with students as a counselor.
"I enjoy being an important part of my school community and making lasting impressions with the work that I do with students, staff and parents." —Andrea Burston, 8 Questions with a School Counselor
"I became a school counselor rather than choosing to work in an office first and foremost because I'm an educator at heart, but also because I prefer prevention work to intervention work. I always believed that if we were to give our children tools preventatively then we could avoid some of their desperation when they're in crises." —Barbara Gruener, Outside the Classroom with a School Counselor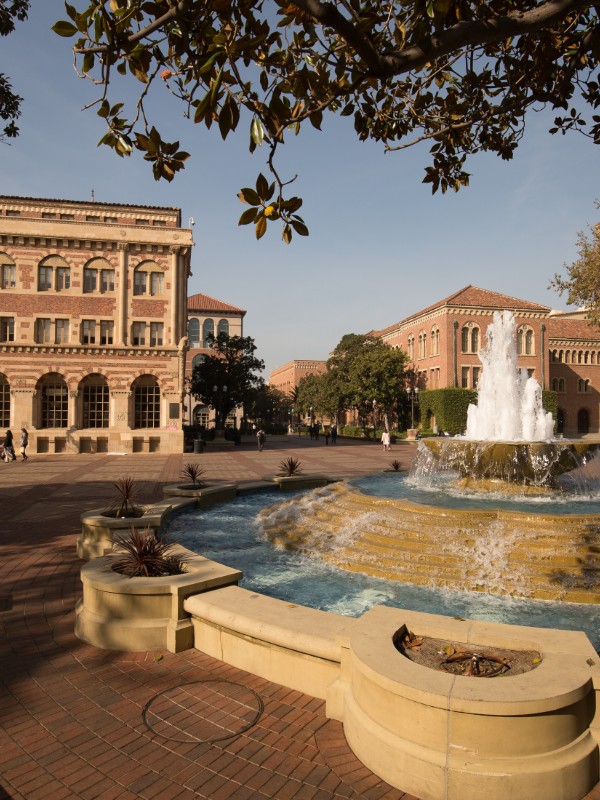 USC Master's in School Counseling online — No GRE
The University of Southern California Rossier School of Education offers a Master of Education in School Counseling online for aspiring K-12 school counselors. The program can be completed in less than two years and there is no GRE requirement.
No GRE required
Prepares you for school counseling credential
Bachelor's degree required
info SPONSORED
End of page