How to Make a Career Transition to Physical Therapy
Looking to change careers? A physical therapy (PT) career may be an option worth considering. If you are interested in helping people improve their health after an illness or injury and want a growing career that enables you to work in a variety of settings, it may be time for you to consider a career switch to physical therapy.
Online Physical Therapy Programs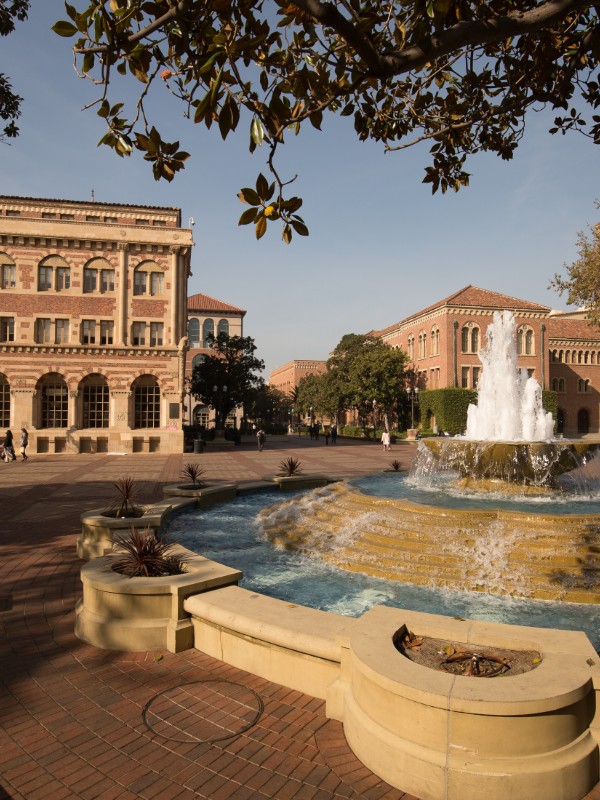 The Hybrid DPT Program From USC — Bachelor's Req'd
With USC's Division of Biokinesiology and Physical Therapy, aspiring physical therapists can earn a Doctor of Physical Therapy degree in an innovative hybrid format. Bachelor's required.
Full-time, three-year program
44 weeks of rich, varied clinical experiences
Regular visits to USC for on-campus, skill-building immersions
info SPONSORED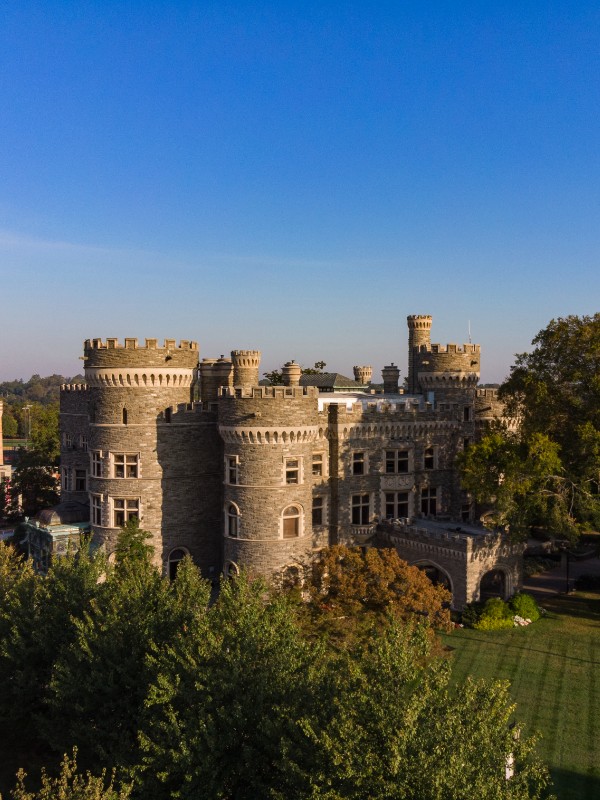 Learn from Arcadia's expert DPT faculty in an online program. Complete in 25 months.
Earn your DPT from a hybrid program. Experience on-campus immersions and apply skills learned online to patients in person. Complete the program in 25 months. Applicants must have a bachelor's degree but do not need to submit GRE test scores for admission.
Accredited by the Commission on Accreditation in Physical Therapy Education (CAPTE)
Complete in 25 months
32 weeks of in-person experience
info SPONSORED
So You Want to Make a Career Transition to Physical Therapy
So, you want to become a physical therapist. Maybe you're ready for a change in work environments, or perhaps you aspire to make a positive impact on the lives of others by helping them improve their range of motion or manage physical pain. It's not uncommon for people to seek out doctor of physical therapy (DPT) degree programs in order to make a career transition to PT after working in other fields. It's a way to work directly with patients without going to medical school, and with a PT degree, graduates have the flexibility to work all over the country and in many different settings.
What might you expect along the way as you switch careers to physical therapy? Here's a look at what earning your DPT entails, the job growth outlook and where PTs work. Taking a closer look at these factors may help you make the decision on whether or not to become a PT.
Why Consider Physical Therapy as a Second Career
Before you make a career switch, it may be a good idea to consider whether the transition to a second career as a physical therapist is worth the time and financial investment.
Earning Potential
What kind of salary can you earn with a doctor of physical therapy degree? Which states pay the highest wages for PTs? The U.S. Bureau of Labor Statistics (BLS) reports that the median annual salary for physical therapists was $91,010 in 2020. The lowest 10% of PTs earned less than $63,530 while the top 10% earned over $126,780 in 2020.
Since the median annual salary for all occupations was $41,950 in 2020, the median annual salary of physical therapists was nearly $50,000 greater than the national benchmark. Note that physical therapy salaries depend on several factors, such as experience, geographic location and practice setting.
The 2020 median annual salaries for PTs in the top industries in which they worked, per the BLS, are:
Nursing and residential care facilities: $97,610
Home healthcare services: $95,320
Hospitals (state, local and private): $93,060
Private offices (physical, occupational, audiologists and speech therapists): $85,680
In addition to looking at the top-paying industries, it may be helpful to know where your state ranks in terms of pay for physical therapists. Here are the top paying states for physical therapists, based on 2020 annual mean wage data from the BLS:
Nevada: $108,580
California: $104,500
Alaska: $101,190
New Jersey: $100,740
Connecticut: $100,580
Work Setting Flexibility
When you become a physical therapist, you have the chance to help improve your patients' or clients' quality of life through various methods such as hands-on care, prescribed exercise and patient education.
Since individuals can need physical therapy at various ages, the field of physical therapy has many specialties, including:
Geriatric physical therapy
Orthopedic physical therapy
Pediatric physical therapy
Cardio and pulmonary physical therapy
Sports physical therapy
Women's health physical therapy
Travel physical therapy
Specializing in one area of physical therapy may determine your work environment. For example, if you were to specialize in geriatric physical therapy, your work setting may be in an assisted living facility or retirement community.
Other common physical therapy settings include:
Hospitals
Rehabilitation facilities
Home healthcare companies
Schools and universities
Sports medicine clinics
Private medical practices
Some non-traditional work settings for physical therapists include corporations, correctional facilities and the military. Physical therapists are even beginning to treat animals through a veterinarian's office or directly with shelters/rescues and farms. Animal-related rehab may require furthering your education beyond your DPT degree.
Personal Satisfaction
There are many reasons why someone might transition to a career as a physical therapist. Yes, PT salaries are higher than the median annual salary for all occupations. But the notion that one may be able to make a difference in the lives of others may also be the motivation behind the decision to become a physical therapist.
Working directly with patients, clients and their families during some difficult times requires dedication, empathy and compassion. As a PT you play an important role in improving the quality of life for people with back and neck injuries, amputations, arthritis, neurological disorders and other conditions. If this sounds appealing to you, you may enjoy personal satisfaction from a career transition to physical therapy.
The U.S. News & World Report ranks physical therapists #21 in its 2021 100 Best Jobs List and #11 in its 2021 Best Health Care Jobs List based on several factors such as:
Upward mobility
Stress level
Job flexibility
Job growth
Salary
Work-life balance
Overall job satisfaction for physical therapists is higher than average for a number of other occupations, in and outside of healthcare.
Do You Need a Doctor of Physical Therapy to Change Careers?
Is a DPT required to practice as a physical therapist? Yes, you must earn a doctoral degree from a DPT program accredited by the Commission on Accreditation in Physical Therapy Education (CAPTE). Most DPT programs require only a bachelor's degree for admission as well as certain prerequisite courses such as anatomy, biology and chemistry.
How Long Is a DPT Program?
How long is a doctor of physical therapy program? The typical length of a DPT program is three years for students with a bachelor's degree. DPT programs with a 3+3 format require students to complete three years worth of undergraduate/pre-PT courses before they can enter into a three-year doctor of physical therapy program. A DPT program curriculum may cover topics such as:
Biology and anatomy
Exercise physiology
Cellular histology
Physiology
Biomechanics
Kinesiology
Pharmacology
Neuroscience
Pathology
Behavioral sciences
Ethics
Clinical reasoning
Cardiovascular, pulmonary, endocrine, metabolic and musculoskeletal systems
According to the American Physical Therapy Association (APTA), about 80% of the DPT curriculum is classroom and lab study. Students spend about 20% of their time gaining hands-on experience through clinical education.
Physical Therapy Assistant Transitional Programs
Are you currently a physical therapy assistant (PTA) who is curious about whether the PTA role is a springboard to a position as a physical therapist? Although it is not a straight path to earning a DPT degree, there are transition DPT programs, such as bridge programs, that make the shift possible. While some PTAs may contemplate switching to a PT position, very few elect to further their education and become physical therapists. The APTA reports that only 10% of PTAs choose to transition to a PT, partly due to the scarcity of transition programs.
Currently, only two CAPTE-accredited bridge programs exist. Both programs require students to hold a bachelor's degree and PTA experience. Students can continue working throughout either program.
How to Make a Career Change to Physical Therapy
Although every professional journey is unique and there is no guarantee your efforts will result in becoming a physical therapist, there are a few common steps that may help you become a PT with a doctorate in physical therapy.
The first steps involve understanding the educational requirements, getting into physical therapy school and determining whether you want to pursue a physical therapy specialization. This may pave the path to fulfilling your goal of becoming a PT.
Below are three common steps you may take to transition to the role of a physical therapist.
1. Satisfy Physical Therapy Education Requirements
Typically, the first step to becoming a physical therapist is earning a bachelor's degree. If you are currently a physical therapy assistant, you may have the opportunity to apply your experience, knowledge and skills toward a doctor of physical therapist degree through a bridge program. In addition to having an undergraduate degree, most DPT programs require candidates to take the Graduate Record Examination (GRE).
DPT programs do not require students to hold a master's degree, which means you can enroll upon completing your bachelor's degree. As with any healthcare program, there is a clinical element to complete. Upon graduation, physical therapists complete a residency, which takes about one year.
2. Obtain Physical Therapy Licensure
Every state requires licensure for physical therapists; however, requirements vary. To gain a PT license, after graduating from a DPT program you need to pass the National Physical Therapy Examination (NPTE) administered by the Federation of State Boards of Physical Therapy. Contact the licensing authority in your state to find out the requirements. Some states also mandate PTs to pass a law exam and/or background check.
3. Consider Certifications
You may find additional certifications are necessary for physical therapy specializations in your state. Although regular continuing education is required to maintain a PT license, visit your state's board for the specific details.
Five Skills That PTs Use Every Day
As a physical therapist, you play a role in preventive care, rehabilitation and treatment for people affected by chronic conditions, illnesses and/or injuries. Responsibilities such as helping injured or ill people improve their movement or manage their pain involve a host of physical therapy skills, including:
Effective and clear communication: To provide effective therapy, physical therapists need to convey treatment plans, listen to patients' concerns and motivate clients.
Physical stamina: PTs spend a great deal of time on their feet demonstrating proper techniques and helping clients perform exercises.
Dexterity: Physical therapists use massage for manual therapy and physically assist their patients with therapeutic exercises.
Time management: In addition to treating several patients a day, PTs may complete administrative tasks.
Resourcefulness: Physical therapists need to be flexible and able to adapt therapy plans to meet the needs of clients.
Maintaining Your New Career in Physical Therapy
Once you have taken on the role of a physical therapist, you may want to continue growing and developing as a healthcare professional. A few steps can help you stay sharp. Consider reading the industry's latest news and changes, building professional relationships through networking and, of course, maintaining your licensure or certification with continuing education credits.
Is a PT Career Right for You?
Is a career in physical therapy the right choice for you and your circumstances? Maybe the higher than average salary appeals to you. Or maybe you are ready for a change from your current career and find the idea of a new field or workplace exciting. In the end, it could be knowing that you may play a direct role in helping patients and clients live better lives that means the most to you. If you want a growing career that's been rated one of the best jobs in the United States, then pursuing or transitioning to a job as a physical therapist may be right for you.
Last Updated April 2021