How to Become an Architect
Architects are involved in every aspect of a building— drafting its design, overseeing its construction, and ensuring that everything goes according to plan. If a career in architecture interests you, continue reading to learn more about how to become an architect, including education and licensing requirements.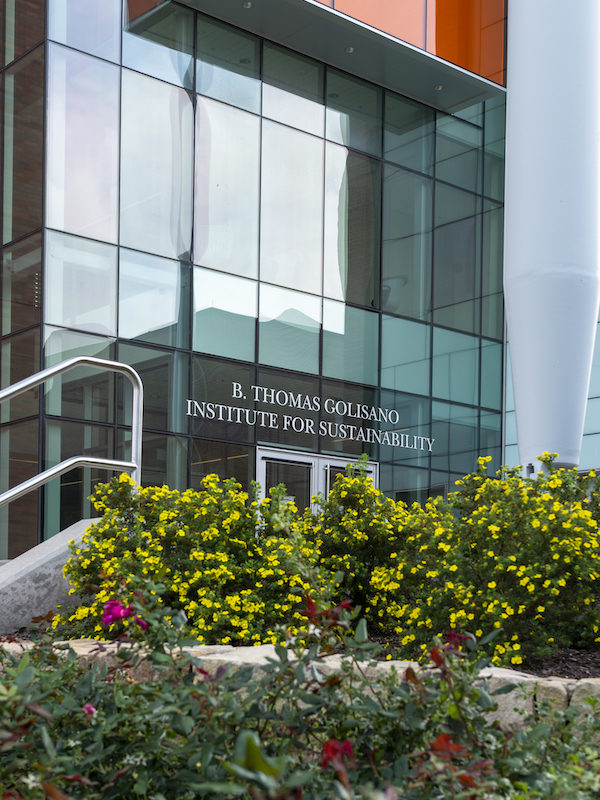 RIT's online M.Arch. for sustainability-focused architects. Career changers welcome. Bachelor's degree required.
Take the first step toward becoming a sustainability-focused architect with RIT architecture online. Earn your degree from one of the first M.Arch. programs to be built for online. Bachelor's degree required.
One of the first M.Arch. programs to be built for online.
Advanced standing pathway available.
No GRE required to apply.
info SPONSORED
Why Study Architecture?
If you enjoy finding creative solutions to problems and have an appreciation for art, design and history, a career in architecture may be just what you are looking for. Architects determine the feasibility of a client's project, estimate how much it will cost to complete, and then create designs based on the client's needs.
This is where an ability to solve problems is needed, as a client often doesn't know exactly what they want. It is the architect's job to listen to a client's goals for a project and then fill in the gaps using research and experience gained from previous projects. Depending on what is determined, an architecture firm may then need to call on a team of architects and related professionals, such as interior designers and urban planners, to get the job done.
How Long Does it Take to Become an Architect?
Architect Education Requirements
To become an architect, research university degree programs that are accredited by the National Architectural Accrediting Board (NAAB). It is advisable to enroll in a Bachelor of Architecture (B. Arch) program rather than a bachelor of arts or bachelor of science in architecture, as the latter is considered to be pre-professional. This is because the B. Arch program is a five-year program that qualifies graduates for licensure after completing an internship, without needing a master's degree.
After schooling, U.S. licensing boards require students to complete an architecture internship set amount of hours of professional experience.
If you are already enrolled in a four-year program at a university, don't worry. You can enter into a master of architecture program once you have completed your undergraduate degree. This program usually takes three years to complete for students without an architecture background. After that, you'll need to complete an NCARB-compliant professional experience.
4 Steps to Becoming an Architect
Architect Registration Exam Tips
The ARE 5.0 "focuses on areas that affect the integrity, soundness and health impact of a building, as well as an architect's responsibilities within firms, such as managing projects and coordinating the work of other professionals," the NCARB states. The six sections of the ARE and their average pass rates in 2019, according to NCARB, are as follows:
Practice Management: 49%
Project Management: 63%
Programming and Analysis: 52%
Project Planning and Design: 42%
Project Development and Documentation: 50%
Construction and Evaluation: 70%
There is no getting around it: The ARE is a difficult test. Of the 18,605 students who took the exam in 2019, just 54% were able to pass all six sections. The most difficult section was Project Planning and Design, with a pass rate of 42%. It is incredibly important to study the right information.
Use the following study tips for the exam:
1. Pick a date
Start this process by choosing the dates you will take each section. By doing this, you give yourself a timeline to bucket your time efficiently. Bucketing your time into different sections to complete career tasks, personal tasks and studying make it much easier for you to get started and stay focused.
2. Pace yourself
Bucketing your time is important, but so is making sure you don't burn out. The ARE is more like a marathon than a sprint. Use your time wisely by coming up with a study schedule in conjunction with your time buckets, so you know what is on the agenda for any given day. Your study schedule should have both the time you want to spend studying along with what section or sections you will be studying during that time.
3. Read all NCARB's ARE resources
The NCARB created the ARE and provides numerous resources for test-takers. From study guides to practice questions and exams, you'll find everything you need to know about the ARE straight from the source.
4. Sample study guides and tips from publications and user posts
Now that you know what the test entails, read a variety of study guides and tips from architecture publications and past test-takers. Guides contain information about different sections of the test, while past test-takers can explain what did and did not work for them when studying.
5. Study with friends
Your classmates are studying for the ARE just like you are. Find someone to study with in person or online. A study partner keeps you accountable and can help you stay motivated to study. They could add a little fun into the process, too.
6. Know it's OK to try again
As the stats tell you, many people fail the Architect Registration Exam the first time, so don't worry if you do as well. You shouldn't look at it as a failure, but as an opportunity to improve. Use the feedback you receive to change and improve how you study the next time.
Becoming a Licensed Architect
Before becoming a licensed architect, you need to complete at least the last three of the four steps above. Without the proper schooling, professional experience and passing the ARE, you will not be qualified for an architecture license. After completing these steps and qualifying for licensure, here is how to apply for the actual license:
How to Get an Architecture License
The first step in applying for an architecture license is taking a look at the specific requirements for licensure in your desired jurisdiction. Each of the 55 jurisdictions in the United States requires slightly different things from applicants, so make sure you have fulfilled all of them. You may even have to pass an additional architecture state exam and complete additional steps to qualify for licensure.
The next and last step is to transmit your NCARB record to the jurisdiction where you would like to receive your license. Every state has its own licensing board, so make sure you have researched the correct architect license requirements by state as well as the qualifications for the industry in which you plan to practice.
What's the Median Annual Salary for an Architect?
An architect's salary can vary depending on experience, education and specialization. As of May 2019, the salary for an architect in the United States ranged from $48,700 to $137,620, according to the Bureau of Labor Statistics (BLS). The median annual salary was $80,750, or $38.82 per hour.
5 Best Paying Cities for Architects
Where you work in the country has a lot to do with how much you make. The architecture industry is directly correlated with the construction industry, so you'll want to look for cities or areas of the country with a lot of potential for development. These areas are likely not the most well-known, but they are certainly up-and-coming. Here are the five cities in the U.S. with the highest average annual salary for architects, according to the BLS:
Salinas, Calif.: $123,770
San Jose, Calif.: $121,550
Lubbock, Texas: $116,720
Modesto, Calif.: $111,820
Atlanta, Ga.: $109,290
Why Become an Architect?
A career in architecture is worth the effort. As an architect, you have the chance to improve the world around you using your passion for creativity and problem-solving. If you admire some of our country's greatest innovators who created a legacy in lasting works of art and function, you may enjoy becoming an architect.
Last Updated May 2020