Closing the Gap Between Expectation and Experience: How Patients Can Collaborate With Health Care Providers

The health care system and how the general public perceives it can be influenced by many information sources—or in some cases, sources of misinformation. For example, researchers of a 2018 study on patient and family member expectations found that television portrayals of patients in medical dramas may affect how people perceive care for traumatic injuries. Misconceptions around factors such as recovery time, need for long-term care and success rates of treatment can lead patients to perceive their quality of care as lacking.
"Trauma patients as depicted on television dramas typically go from [the emergency department] to [the operating room], and survivors usually return home," the researchers explained. "Television portrayal of rapid functional recovery after major injury may cultivate false expectations among patients and their families."
25% of trauma patients go directly from the emergency department to the operating room, compared to 71% of patients portrayed on television.
22% of trauma patients are discharged to long-term inpatient care, compared to 6% of patients portrayed on television.
Addressing misconceptions like these, as well as helping patients and their family members understand the full continuum of care, can help manage expectations and improve the patient experience in hospitals.
While nurses and health care providers play an important role in facilitating these conversations, patients and those advocating for them can empower themselves by taking steps to engage in the treatment and recovery process.
How Expectations Affect the Patient Experience
According to the Association for Patient Experience, there is often a gap between patient expectations and experiences. This can be a challenge for health care providers and their patients, especially in cases involving an individual who has experienced a serious injury or who is dealing with a critical illness.
Denise Buonocore, MSN, RN, ACNPC, CCNS, CCRN, CHFN, is an acute care nurse practitioner for heart failure services for St. Vincent's Multispecialty Group at St. Vincent's Medical Center in Bridgeport, Connecticut. She says she has witnessed the gap in expectations and reality for patients.
"Many people think that leaving the ICU means they have recovered," Buonocore said. "However, recovery from a serious illness takes time."
There can be many factors that lead patients and their families to have misinformation—or an overall lack of information—about what to expect during a hospital stay for a critical condition, according to Natalie Babola, BSN, RN, a clinical nurse based in Washington, D.C. For example, a patient's culture may influence their perception of health issues.
"I think it does depend on your background and your upbringing," Babola said.
When this gap between expectation and experience is not addressed properly, it can affect how the quality of care is perceived, according to the aforementioned study on patient and family member expectations.
Understanding the Continuum of Care
When a patient is admitted to a hospital for a critical injury or illness, there is a continuum of care that goes beyond their initial treatment.
"Health care in general is definitely fast-paced. There are a lot of people involved in your care that you may not even see as the receiver of care," Babola said.
Beyond the treatment of a patient's illness or injury, many conditions that result in long-term care can lead to additional health issues that need to be addressed, Buonocore said. For example:
Muscle weakness as a result of being in critical care may require physical therapy to regain strength and mobility.
Memory, the ability to maintain attention and solve problems can be a lingering effect of their hospital stay.
Feeling anxious or depressed can sometimes occur during recovery after a patient has been in critical care.
Getting discharged to return home after receiving care in a hospital or rehab facility does not always mean someone is 100% recovered, Buonocore explained.
"There will still be exercise plans and treatments that will need to be adhered to once they return home to maintain their progress," she said.
How Patients Can Communicate With Health Care Providers
To manage expectations and help patients stay informed of their health status and plan of care, health care providers can practice effective communication with patients and their family members during the treatment process.
While patient education is a responsibility for nurses and other health care providers, patients and their family members can advocate for themselves and initiate meaningful conversations.
"I think it's important for patients to feel empowered … to engage [with their providers]," Babola said. "It does make a difference in terms of getting them through the acute setting."
She explained that getting involved in daily conversations can help make time for asking questions.
"Our ICU does the bedside rounds daily, so that's our primary point of getting the plan of care for the day and moving forward," Babola said. "That's the time where [patients or their family members] can ask questions as well and try to gauge expectations and be open about what the trajectory of their care is going to look like."
Buonocore emphasized the importance of tapping into resources available to patients and their families.
"Registered nurses, case managers and social workers can be great resources during and after your hospital stay," she said. "They will also serve as your point of contact for any concerns, including how best to live with your illness. Your care team doesn't stop caring just because you're on the path to recovery."
How to Participate in Your Plan of Care
Patients and their advocates can use the following strategies to better engage with health care providers.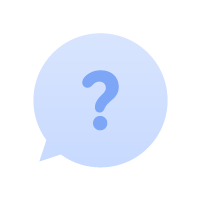 Do a language check.
If the team uses words that are unfamiliar, ask them to simplify and explain.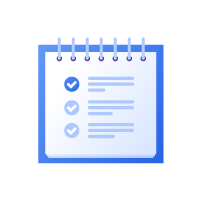 Participate in daily conversations.
Ask to participate in daily rounds or to receive a recap of what was discussed by the team.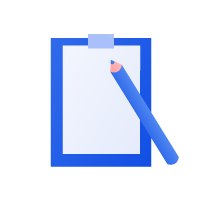 Write it down.
Keep a diary of your questions (and answers), progress, feelings, emotions and other helpful information so you can refer back to it.
Helpful Questions for Patient Advocacy
Asking questions can be an important part of facilitating conversations with nurses and health care providers. The following examples can serve as a starting point for patients or advocates who are unsure what to ask.
AFTER BEING ADMITTED
What is the diagnosis and/or status?
What is the treatment plan at this time?
What should I expect in the days/weeks ahead?
THROUGHOUT THE CARE PROCESS
What are the goals for the day?
What does progress in the plan of care look like within the next 24 to 48 hours?
What can I do to help progress? What, if anything, can family members do to help?
DURING THE RECOVERY STAGE
What level of care will be needed next? Will rehabilitation be necessary before going home? If so, what type?
How much care and assistance will be needed?
What medications will be needed?
What equipment will be needed?
What warning signs and symptoms should we watch for, and when should health care providers or specialists be contacted?
When will follow-up appointments be necessary, and with whom?
Please note that this article is for informational purposes only. Individuals should consult their health care provider before following any of the information provided.