How to Support Gender Sexuality Alliances in Schools

In the Washington, D.C., metropolitan area, students at one local high school have started what they call "Milk and Cookies Club." Each week, the students meet after school, bring milk and cookies and watch a queer movie or YouTube show. The club, which pays homage to LGBTQ icon Harvey Milk, was a creative way for queer students and allies to establish a safe and supportive space in their school, often called gender sexuality alliances (GSAs).
"GSAs are proven to increase the quality of life at school for queer kids," said Rebecca York of Supporting and Mentoring Youth Advocates and Leaders (SMYAL), a nonprofit organization in D.C. that is dedicated to empowering LGBTQ youth. As a community engagement and youth leadership manager, York works to build and maintain GSAs in the community.
"[GSAs are] proven to reduce risk factors for queer and trans youth, those risk factors being bullying, harassment, even things like intimate partner violence," York said.
In a 2016 NIH study about the protective role GSAs have on LGBTQ students, researchers found that a presence of a GSA in a high school resulted in not only fewer incidences of bullying and victimization of LGBTQ students but also lower levels of victimization for all students.
But a successful GSA requires parents, educators, students, counselors and administrators to be able to effectively navigate a candid dialogue about why these organizations matter and should be prepared to encounter pushback.
What Is a Gender Sexuality Alliance?
A gender sexuality alliance is an LGBTQ-affirming organization run by students. These organizations, which have chapters in middle and high schools all across the country, provide a sense of community and a safe space for queer and trans youth to interact and drive social change. GSAs can focus on a combination of social interaction, community issues and activism. According to GLSEN's 2017 National School Climate Survey (PDF, 8.4 MB), more than half of LGBTQ students are enrolled in schools with a GSA.
The Benefits of GSAs
A research brief from GLSEN on GSAs (PDF, 141 KB) highlighted the advantages of having these organizations in schools, including:
Reduced hostility towards LGBTQ students.
Reduced use of biased language and homophobic name-calling.
Improved perception of safety.
Fewer incidences of dating violence and threats of injury.
Improved academic achievement.
Less absenteeism in school.
Improved sense of belonging to school among students.
Improved ability to identify supportive adults among faculty.
"High school is tough for most kids. It's where they spend seven to 10 hours of their day around peers who might not make them feel accepted," said Ashley Senior, the GSA advisor at Annandale High School in Virginia. "Students who join GSAs are more likely to feel supported, become better allies and learn empathy."
The benefits are not limited to queer and transgender youth: A 2014 study by the University of British Columbia indicates that heterosexual boys were less likely to attempt suicide or experience suicidal ideation with the presence of a GSA.
"For the straight students involved, education on how to be good allies is so important because it can translate to almost every other social issue we're seeing today," Senior said.
Despite these benefits, students attempting to establish a GSA can encounter a number of challenges. Pushback may come from parents or the community, or administrators may complicate access to a GSA by requiring students to obtain parental permission to join. And there are logistical challenges to creating organizations if schools lack the staffing capacity.
For students and advisors who are met with pushback from hesitant staff or parents, being able to have an open and honest conversation may help quell opposition.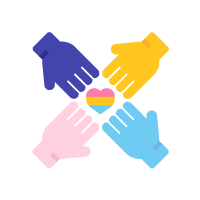 How to Support the Creation of GSAs
Emphasize the benefits that GSAs have for the entire student body.
Connect the purpose of these organizations to the well-being and safety of students.
Underscore the importance of celebrating diversity and authenticity.
Highlight how these organizations can help build community for people who feel left out.
Stress that investments in GSAs don't come at the expense of other organizations.
Find adult champions for the organization who can help build momentum for support.
As a GSA advisor, Senior is one of those adult champions. It's her goal to make her students feel safe and heard.
"Something as simple as me opening my classroom after school for students to meet, discuss issues, brainstorm social justice projects and get advice from one another can make a significant difference in someone's high school experience," she said.
Senior shared her tips on how GSA advisors can support students and provide them with reaction and purpose.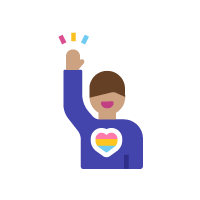 How to Be a Successful GSA Advisor
Educate yourself on issues surrounding the LGBTQ community, especially if you do not identify as LGBTQ. GLSEN and the Trevor Project offer resources.
Let your students guide you. Be open and willing to learn from them; they are the experts in what they need.
Offer a safe space for your students. "A lot of students just want somewhere they can be themselves and not think anyone's going to judge them," Senior said.
Be an advocate and educate students outside the GSA space. Incorporate LGBTQ education into your classes and teach your students how to be better allies.
"When you allow students to teach you how to be a better ally and ask them what they need [you] to push for at school, it gives them a sense of ownership over the GSA," Senior said.
Parents can also play an important role in empowering students to form GSAs, especially if there is conflict between what the student body wants and what administrators want.
"Parents have a lot of leverage with school administrators that students never will," York said. "The goal is to get across the message that you don't always have to understand what's going on, but you do have to respect it."
Jamie Curtis serves as director of chapter enrichment at PFLAG. She shared a number of recommendations for parents who want to support the creation of these organizations in schools: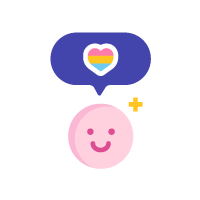 How Parents Can Support the Creation of GSAs
Connect students with resources to help them successfully launch and lead a GSA.
Build a network of parents who support the creation of GSAs.
Educate your fellow parents about why these organizations help all students.
Attend school meetings and advocate for GSAs in front of staff and administrators.
Identify yourself as an ally to current or potential GSA advisors.
Allow youth to lead the effort and take a supporting role.
And while the natural inclination as a parent may be to become defensive in the face of pushback from others, it's important to always refocus on the positive.
"This is how we keep our kids with us," York said. "This is how we keep our kids safe."
This article was published July 2020.