95 Resources for Teaching Social and Emotional Learning to Children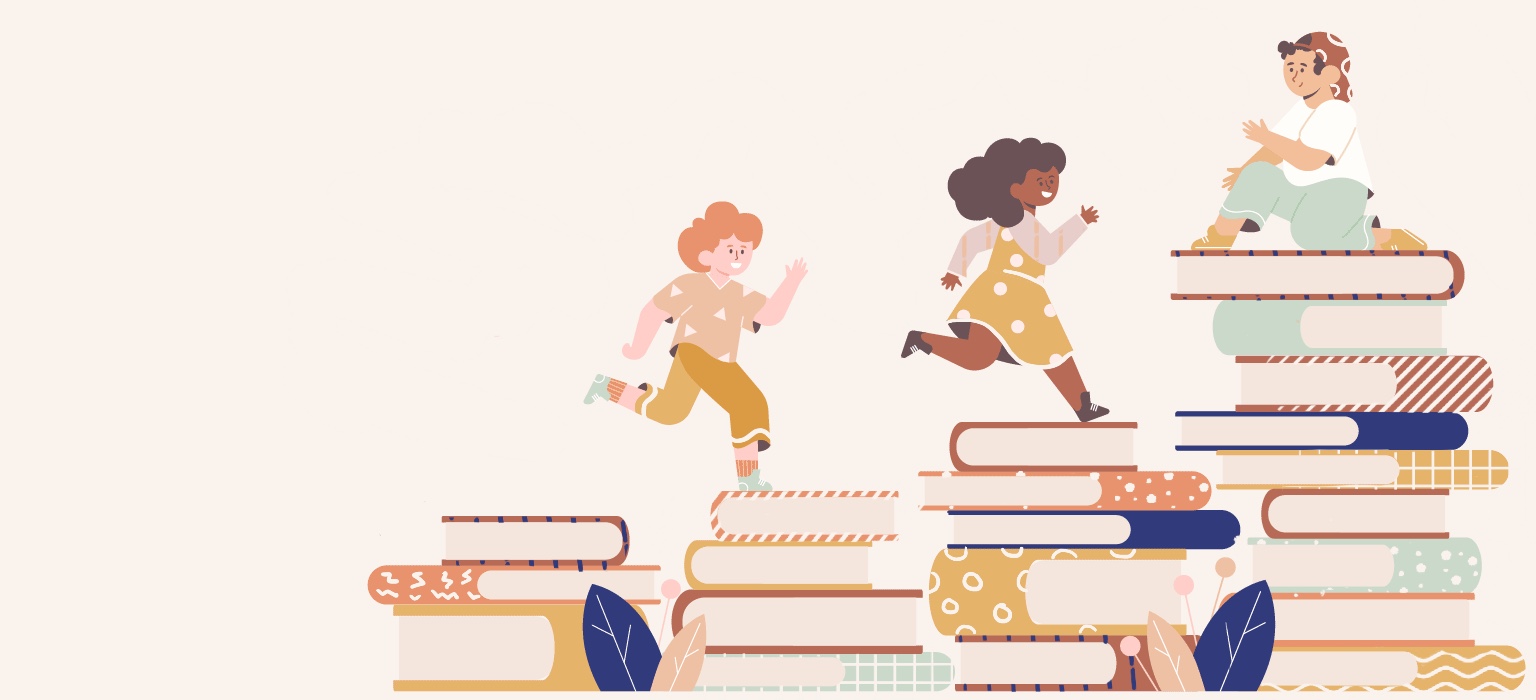 Social and emotional learning skills can help individuals participate and thrive in communities. The ability to interact with others to get what you want and/or need requires the ability to process what is happening and understand how to respond. You have to tap into your social and emotional learning skills.
According to the Collaborative for Academic, Social and Emotional Learning (CASEL), there are five core competence areas for SEL: self-awareness, self-management, social awareness, relationship skills and responsible decision-making.
All children benefit from acquiring SEL skills. David Lichtenstein, Ph.D., a licensed psychologist who works for a program that supports students with special needs in New England, writes in the Greater Good Science Center's Greater Good Magazine that SEL training for children living with psychiatric or developmental disabilities requires patience but may help reduce the instances of behavior that disrupts their learning.
SEL training happens at every age. Educators and schools can cultivate competencies in children through SEL curriculum and SEL training for teachers, extracurricular activities and discipline. Parents and caregivers can do the same with family activities and participation in community events.
Teach.com rounded up resources for teaching SEL to children living with and without disabilities.
List of Resources
Children With Developmental or Behavioral Disabilities
Articles
"How Can We Help Kids With Self-Regulation?" Child Mind Institute: description of self-regulation skills and strategies to teach those skills.
"Social Challenges of Kids With Learning Problems," Child Mind Institute: discussion about the link between learning problems and social difficulties.
"Social Emotional Learning for Students With Special Needs," #RGSTeachersLounge: lessons on how to recognize others' emotions.
"Social Skills and Autism," Autism Speaks: discussion about how professionals can help teach social skills and examples of where SEL skills are needed in the community.
"Supporting the Emotional Needs of Kids With Learning Disabilities," Child Mind Institute: common reasons why children with learning disabilities might feel bad and what to do.
"Understanding Children's Hearts and Minds: Emotional Functioning and Learning Disabilities," LD Online and WETA: an examination of five examples of how emotional health affects children with learning disabilities.
Books
Building Blocks for Teaching Preschoolers With Special Needs, Ilene S. Schwartz, Gail E. Joseph, Susan R. Sandall, Ariane N. Gauvreau: lessons on various skills, including making friends and building positive relationships.
How to Talk With Friends: A Step-by-Step Social Skills Curriculum for Children With Autism, Janine Toole: guide to help teach conversational skills to children with autism or Asperger's.
It's So Much Work to Be Your Friend: Helping the Child With Learning Disabilities Find Social Success, Richard Lavoie: answers to the most common questions from parents, teachers and caregivers about children with ADHD, anxiety, nonverbal-communication disorders, visual/spatial disorders and executive functioning difficulties.
Make Social and Emotional Learning Stick!, Elizabeth A. Sautter: practical advice for parents struggling to find the energy to teach SEL to children with self-regulation or behavioral issues due to sensitivities, autism or ADHD.
Six Minute Social Skills Workbook 1: Conversation Skills for Kids With Autism and Asperger's (Volume 1), Janine Toole: worksheets and activities to help parents of learners who have autism, Asperger's and similar social skill challenges.
The Social-Emotional Guidebook: Motivate Children With Social Challenges to Master Social and Emotional Coping Skills, Mike Fogel: guidebook that enhances SEL curriculum originally aimed to support children with ADHD, mild autism, learning differences and related self-regulation challenges.
Social Skills Activities for Special Children: Grades K-5, Darlene Mannix: compilation of lessons and worksheets for children to use inside and outside the classroom.
The Survival Guide for Kids With Behavior Challenges: How to Make Good Choices and Stay Out of Trouble, Thomas McIntyre: practical advice and strategies to help children keep friends, get along with teachers and make positive choices.
Toolkits, Brochures, Activities, Posters and Worksheets
Helping Young Children Control Anger and Handle Disappointment (PDF 98 KB), Center on the Social and Emotional Foundations for Early Learning: strategies for keeping children calm by modeling behavior.
Teaching Tools for Young Children With Challenging Behavior, National Center for Pyramid Model Innovations: user's manual, progress sheets, posters, stories, handouts, and checklists to use at home.
Websites and Online Communities
Autism Focused Intervention Resources and Modules (AFIRM): lessons to help adults working with learners living with ASD improve their behavioral skills, including self-regulation and social interactions.
Education and Behavior: curated content related to different children's needs including social and emotional learning for children with autism, ADHD and children who are affected by bullying.
Eye to Eye: online community focused on helping students with ADHD and other learning disabilities, offering online workshops for children and teachers in grades 5-8.
Learning Disabilities Association of America: organization offering informational guides and a support network for people with disabilities as well as their parents, teachers and other caregivers.
TeachingLD: information, tutorials and practice guides for teaching social skills to students with learning disabilities.
Preschool-K
Articles
"Promoting Young Children's Social and Emotional Health," The National Association for the Education of Young Children: why social and emotional health matters and how to establish trusting relationships to teach SEL skills with intention.
"Research-based Strategies to Help Children Develop Self-Control," MindShift: discussion addresses the value of self-control for positive outcomes and offers tips for teaching how to delay gratification.
Books
Creating Social and Emotional Learning Environments, Amy Cranston: lessons to encourage learning, understanding and reflection combine with examples of real-world applications of SEL in different situations.
Duck and Goose, How Are You Feeling?, Tad Hills: storybook characters help teach toddlers about emotions like happy, sad, scared and proud.
Mighty, Mighty Construction Site, Sherri Duskey Rinker: story about trucks teaches young children about friendship, team-building and working together.
My Body Sends a Signal: Helping Kids Recognize Emotions and Express Feelings, Natalia Maguire: story, illustrations and activities provide lessons on emotions and empathy.
My Mouth Is a Volcano, Julia Cook: story provides children a lesson in the value of listening to others and waiting to speak in turn.
Toolkits, Brochures, Activities, Posters and Worksheets
Council for Exceptional Children: information, guides, teaching tools and more for professional development for special education instructors.
Social-Emotional Learning for Preschool, Scholastic: downloadable poster, lesson plan and activity sheets to teach children skills such as reflection, communication and listening.
Social Emotional Learning Toolkit (PDF, 7.2 MB), Indiana Department of Education: PreK-12: strategies and tools to help administrators and teachers improve students' social, emotional, behavioral and academic skills.
Teaching Your Child to Identify and Express Emotions, (PDF, 2.8 MB), The Center on the Social and Emotional Foundations for Early Learning: guide to understanding, identifying, expressing and managing emotions.
Elementary School
Articles
"21 Simple Ways to Integrate Social-Emotional Learning Throughout the Day," We Are Teachers: lessons on SEL skills from everyday situations, such as the morning check-in, to teamwork exercises and time dedicated to reflective writing or art.
"How One Elementary School Integrates Social-Emotional Skills Into the Classroom," Greater Good Magazine: examples of the importance of SEL and how to use quiet spaces and collaboration to teach it in the classroom.
Books
Our Class Is a Family, Shannon Olsen: lessons revolve around the classroom as a community where children can feel safe and build friendships.
Trauma-Informed Social-Emotional Toolbox for Children and Adolescents, Laura Sibbold, Lisa Weed Phifer: activities and worksheets about how to build resilience, connect with others and cope with difficult emotions.
Toolkits, Brochures, Activities, Posters and Worksheets
72 Free Social Emotional Learning Activities, Centervention: lessons, activities and worksheets cover areas such as expressions of emotions, gratitude and coping with anger.
Climate Kids, NASA: games, activities and articles related to climate science to help students understand their impact on the environment.
Digital Citizenship and Social and Emotional Learning (PDF, 3.6 MB), Common Sense Education: discussions, lessons and digital tools to help students make wise choices and build character in positive ways.
Nurturing Gratitude From the Inside Out: 30 Activities for Grades K-8 (PDF, 15.8 MB), Greater Good Science Center: activities and lessons related to developing the knowledge, skills and attitudes associated with gratitude.
Start Empathy: A Toolkit for Promoting Empathy in Schools (PDF, 5.5 MB), Start Empathy and Ashoka: guide to building a sense of community in the classroom and school so that children develop empathy, caring and friendships.
Websites and Online Communities
The Collaborative for Academic, Social and Emotional Learning (CASEL): organization provides videos, webinars, activities and other guidance for schools and parents to work together to ensure SEL is a priority for every student.
Global Oneness Project: films and lessons for teachers and students that revolve around stories to foster inquiry, empathy, resilience and a relationship with the planet.
PenPal Schools: platform monitored by teachers allows students from around the world to connect and work on projects that build curiosity, relationships, empathy, self-awareness, collaboration skills and respect for others.
Middle School
Articles
"8 Practical Things Families Can Do at Home to Support Social-Emotional Learning," We Are Teachers: tips for parents to support SEL at home that include giving praise for effort, encouraging problem-solving and engaging in more family activities.
"Teaching Social Acceptance in Middle School," We Are Teachers: conversation topics to help foster inclusion such as discussing relevant books, celebrating cultural differences and listening and considering others' perspectives.
Books
A Year of Positive Thinking for Teens: Daily Motivation to Beat Stress, Inspire Happiness, and Achieve Your Goals, Katie Hurley: prompts and reflections to help let go of stress and stay motivated, remember strengths and reach goals.
Humanizing the Classroom: Using Role-Plays to Teach Social and Emotional Skills in Middle School and High School, Kristin Stuart Valdes: strategies to help students learn SEL through role-playing and safely practice how to engage in common situations.
Toolkits, Brochures, Activities, Posters and Worksheets
Examples of Social and Emotional Learning in Middle School Social Studies Instruction (PDF, 726 KB), CASEL: examples of how reflection on historical events, regular discussion about how to solve problems, positive feedback and volunteer projects can be effective ways to teach SEL.
Grades 6-8:Social-Emotional Skills, Scholastic: lessons and activities on attitude, boundaries, resolving conflict and more.
Happy, Successful Teens (PDF, 5.7 MB), Allstate Foundation: guide for parents and other caregivers to teach children how to master SEL skills and make smart choices so they can develop independence in healthy ways.
Thanks! A Strengths-Based Gratitude Curriculum for Tweens and Teens, (PDF, 4 MB), Greater Good Science Center: lessons to help students understand the meaning of gratitude and how to foster it.
Websites and Online Communities
Brilliant: community with interactive lessons related to STEM that stimulate curiosity, accepting mistakes and solving problems.
Character Playbook: NFL and United Way program that teaches middle school students SEL skills such as consideration for others, redirecting bullying behaviors and communicating effectively.
Youth Voices: monitored platform, organized by teachers with the support of the National Writing Project, encourages youth to write about their passions, explain things that they understand well and share discussion posts with their peers.
Zinn Education Project: teaching materials and discussion about different peoples' history to provide students a better understanding of cultural origins and perspectives.
High School
Articles
"13 Powerful SEL Activities," Edutopia: useful exercises to build SEL skills that have been used successfully at a high school in Redwood City, Calif.
"Making SEL More Relevant to Teens," Edutopia: activities to address students' need for status and respect.
Books
Belonging and Becoming: The Power of Social and Emotional Learning in High Schools, Kathleen Cushman and Barbara Cervone: examination of five high schools with a reputation for integrating rigorous academics with SEL with support systems, rituals and initiatives to build a sense of community.
Communication Skills for Teens: How to Listen, Express and Connect for Success, Patrick Fanning, Michelle Skeen, Matthew McKay, Kelly Skeen: exercises focus on active listening, compassion, the art of the apology and assertiveness.
Toolkits, Brochures, Activities, Posters and Worksheets
Examples of Social and Emotional Learning in High School English Language Arts Instruction (PDF, 787 KB) CASEL: guide with lessons, activities and teacher practices to help develop the vocabulary and skills for communication and making connections with others.
Harry Potter as a Tool for Social Change (PDF, 9.6 MB). Harry Potter Alliance: toolkit to use stories such as those found in the Harry Potter series to teach about justice and inequity and inspire social change.
High School Social Emotional Distance Learning Activities, Changing Perspectives: activities to support secondary students and help them develop skills to interact with others, manage behaviors and show empathy.
Websites and Online Communities
The Harry Potter Alliance: (Wizard Activist School): online campaign that uses stories and pop culture to inspire activism and make it more accessible.
Parable of the Polygons: an interactive game that involves segregating shapes, which tells the story about how harmless choices can harm the world.
This I Believe: organization's online community engages youth in writing, sharing and discussing essays about the value in their daily lives.
Thrively: assessments, journals and goal-setting activities to teach students how to raise their self-awareness, track progress, build skills and solve problems.
The Wonderment: platform encourages students to develop ideas that address community problems, explore the possible answers and find resolution.
Write the World: online community for students around the world to write and publish their work and exchange feedback and ideas.
For Those Teaching SEL
Articles
"How to Foster Gratitude in Schools," Greater Good Magazine: discussion about a gratitude curriculum that involves recognizing intention and appreciating the value of others to improve relationships in the classroom.
"How to Implement Social and Emotional Learning at Your School," Edutopia: how to assess a school's practices and support of SEL for its students and how to improve its SEL curriculum.
Books
All Learning Is Social and Emotional, Nancy Frey, Douglas Fisher, Dominique Smith: strategies for implementing SEL lessons in regular instruction about any subject area.
SEL From a Distance, Jessica Hannigan, John E. Hannigan: tools and processes for SEL that can be used in a remote learning environment.
SEL from the Start: Building Skills in K-5, Sara E. Rimm-Kaufman: step-by-step instructions for teaching SEL .
Making Grateful Kids: The Science of Building Character, Jeffrey Froh and Giacomo Bono: real-life stories to help parents, teachers and others foster gratitude in youth.
Social Emotional Learning and the Brain: Strategies to Help Your Students Thrive, Marilee Sprenger: explanations of brain activity and how that understanding can help teach students SEL, with accompanying activities and lessons.
Teaching With a Social, Emotional, and Cultural Lens: A Framework for Educators and Teacher Educators, Nancy Lourié Markowitz, Suzanne M. Bouffard: foundation for teachers to use the lens of social, emotional and cultural perspectives in their daily curriculum.
Toolkits, Brochures, Activities, Posters and Worksheets
Classroom Decorations for Elementary and Middle Schools, Centervention: downloadable posters focused on social and emotional skills such as responsibility, respect and cooperation.
A Classroom Management Plan for Elementary School Teachers, Centervention: suggestions for organizing and decorating the classroom, and rules and procedures to practice.
SEL Lessons for Online Learning (High School), Greater Good Science Center: suggestions and descriptions of activities such as contemplative reading, check-in circles and social volunteer work to help high schoolers hone their SEL skills.
SEL Toolkit, Afterschool Alliance: talking points, fact sheets, webinars and blog posts to help out-of-school providers and others encourage SEL skills in children.
Social and Emotional Learning Coaching Toolkit (PDF, 774 KB), SEL Solutions at American Institutes for Research: guide to help schools and school districts develop coaching techniques and training goals to better equip teachers to implement SEL in their classrooms.
Social Emotional Learning Toolkit: Family Engagement (PDF, 6.3 MB), Move this World: guide for overcoming barriers that prevent family activities, and strategies to participate in more beneficial activities to promote SEL.
Strategies for Social and Emotional Learning: Preschool and Elementary Grade Student Learning Standards and Assessment, CASEL: guidance on assessing school performance in SEL areas and overview of how to begin to implement SEL curriculum.
Websites and Online Communities
Centervention: classroom management plans, decorations and posters to help teachers provide students with an atmosphere that encourages development of SEL skills.
Changing Perspectives: organization providing information and guidance to support initiatives around equity, inclusion and SEL for all students.
Character Lab: playbooks and tips for lessons that build character, helping students to thrive.
The Compassion Project: videos, strategies and digital lessons for teaching empathy in the classroom for grades 2-4.
Facing History: organization with tools and resources for teachers to use to show how historical events can teach students about racism and other forms of prejudice.
Greater Good Science Center: online magazine, courses and guides to help educators teach students to be agents of change by leveraging happiness and compassion to make the world a better place.
Move this World: campaign that provides a curriculum and support for teachers to bring SEL into the classroom through creative expression.
NaNoWriMo: writing platform that challenges students to express themselves by writing their stories, reflecting on them and sharing with others.
PBIS Rewards: platform for schools to use to improve school culture by creating a positive environment that fosters SEL skills.
Teaching Tolerance: Classroom tools and professional development activities for teachers from Southern Poverty Law Center's program that emphasizes social justice and anti-bias.
Tween Tribune: platform with lesson plans, quizzes and weekly educational videos to encourage interest in history, nature and pop culture, allowing students to interact and exchange opinions and ideas.
This page was last updated January 2021.