A Guide to Using Graphic Novels to Teach Difficult Subjects
Illustration is a powerful aid, but one that is often phased out with age. Students move from picture to chapter books, animated cartoons to film. However, highly visual text—graphic novels and comics—have a place beyond early childhood.
Emily Oliver works with PositiveNegatives, a U.K.-based organization that creates comics to highlight untold stories, like those of migrants and refugees. She emphasized the influence that imagery can have on a reader's perception of a story and the greater lessons within it.
"Words come with a lot of baggage. As soon as we hear the words 'refugee,' 'migrant,' 'asylum seeker,' we will all have a load of other associations," Oliver said.
"They might be positive or negative, but when you start with visuals, and we begin to really see someone beyond those words, then sometimes that can really build empathy, compassion, perhaps even critical consciousness and humanity."

From making the text of Shakespeare more accessible and visual to exploring the horrors of the Holocaust using mice, cats and pigs, graphic novels create powerful learning opportunities.
Navigate through the sections below to learn more about how to introduce graphic novels to children and for book recommendations:
Why Are Graphic Novels an Effective Tool to Discuss Difficult Subjects?
Dr. Michelle Falter, assistant professor of English education at North Carolina State University, described the dissonance between common perceptions of graphic novels and reality in a Cult of Pedagogy teacher roundtable.
"There is a stereotype that graphic literature is a lesser form of writing. This is absolutely untrue," Falter said. "You have to see images and words work together, and when and why authors chose to put them together in a frame."
Graphic novels are effective reading comprehension tools because they: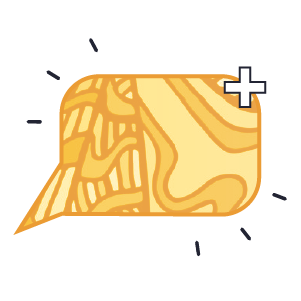 PROMOTE VOCABULARY AND LANGUAGE USE
Graphic novels utilize more literary devices, such as fonts, onomatopoeia and panels, that communicate the author's specific choices and prompt discussion.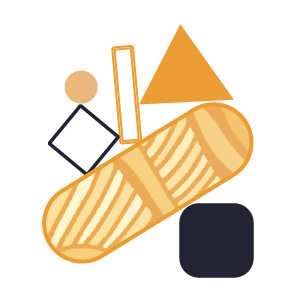 ARE MULTIMODAL
Multiple literacies in one medium facilitate understanding of complicated ideas and reduce text load.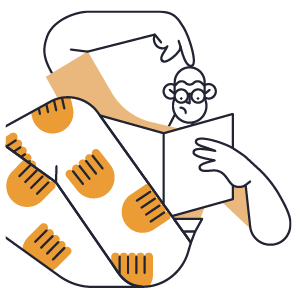 ENGAGE RELUCTANT READERS
Illustration and motion provide new access points to stories, plus new contextual cues.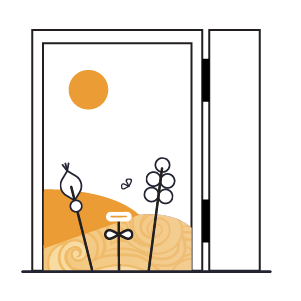 ARE ACCESSIBLE FOR ENGLISH LANGUAGE LEARNERS (ELLS)
A lighter text load and imagery can help students who are not fluent in English engage with the story.
This accessibility also makes graphic novels a good entrance point for conversations about extremely difficult subjects, like trauma, loss and conflict.
As a framing device, Oliver notes the two primary ways children see themselves in the story Ola by Asia Alfasi. Ola is a smart, popular girl navigating the difficulties of adolescence while also keeping a big secret: She is an undocumented immigrant.
For some students, Ola's story and her fears surrounding her citizenship status mimic their own. And they rarely see their experiences in the media or have the opportunity to talk about it. Responses to Ola are filled with students who say they see themselves in Ola and her story, Oliver said, and never thought they would.
But Ola's story is also the story of a young girl experiencing boy troubles and school stress. These universal themes tie other readers to Ola in a way they may have not expected.
Dr. Benjamin Dix, author of Vanni: A Family's Struggle Through the Sri Lankan Conflict, describes this concept when retelling his experiences and taking the stories of war to classrooms.
"The kids really get it. They do a workshop with us, and then the next day they come back in and they have questions about Antoni, rather than about a statistic," Dix said. "This is someone's brother. They can empathise with that."
FAQ for Parents and Educators About Graphic Novels
Graphic novels are frequent targets for book banning, and their nontraditional nature could prompt concerns about pedagogical efficacy or age appropriateness. Consult some of the resources below for guidance and more information on introducing graphic novels to children.
How do I know if this graphic novel is age appropriate?
Read the entire book to determine if the themes and language used are appropriate for your child or classroom's age and reading level.
You can also use third party evaluations of age level to guide the process. Common Sense Media has age recommendations from parents and children and content warnings for many titles. Publishing houses and book sellers also often list age ranges for books on their sites.
Are themes like addiction and trauma too serious for comics?
One benefit of comics and graphic novels is that art and motion provide needed brightness and levity to trauma.
"The people we speak with, who have the most traumatic stories, say that lightness or humor is one of the important things that they want to convey alongside that," Oliver said. "That's how they cope. That's who they are, and it's able to do both of those, even just within one single image."
I'm not an English teacher. Can I use graphic novels and comics in my class?
There are plenty of cross-curricular learning opportunities with graphic novels. Oliver pointed to a few of PositiveNegatives' projects as examples.
Maths of Migration is a lesson plan accompanying the animation North Star Fading, the story of four Eritrean refugees who fled their homes. The lesson plan takes a STEM approach: Students examine the data of migration in Google Sheets and practice their math skills to learn more about trends.
What if I experience pushback from parents or administrators?
Consult your school's guidelines in advance of selecting any reading material for your students. Are there specific rules in place about language and content themes? Is there an approval process for content that may be challenged?
The Harvard Graduate School of Education recommends that teachers have a clear reason for their book selections and do research before introducing it to the classroom. Other recommendations include communicating with parents in advance about the book and creating a plan with the principal in advance in case of complaints.
Additional guidance for graphic novels in the classroom can be found from the following organizations:
Graphic Novel Activities for Children
Like other books, graphic novels are an opportunity to teach children about story structure and elements. However, Falter said that the very nature of graphic novels requires a different approach than traditional books.
"I think the worst thing you could do with teaching a graphic novel is teach it like a print-based text," she said. "If you just focus on the story, and not on how the story is constructed through frames, colors, angles, word bubbles, etc., you are missing the point."
Below are a few activities that parents and educators can pair with graphic novels to facilitate active reading.
Additional Lesson Planning Resources:
Graphic Novels for 6th-12th Grade Students About Difficult Subjects
These books mimic children's favorites—there are stories of superheroes, adventures and ghosts. But they also include themes such as displacement, addiction and loneliness. Browse the list below for graphic novel recommendations by age and discussion questions.
Graphic Novels For Middle School Students:
Graphic Novels For High School Students:
This article was published in January 2022.