Faculty Interview: Barry Vann, University of the Cumberlands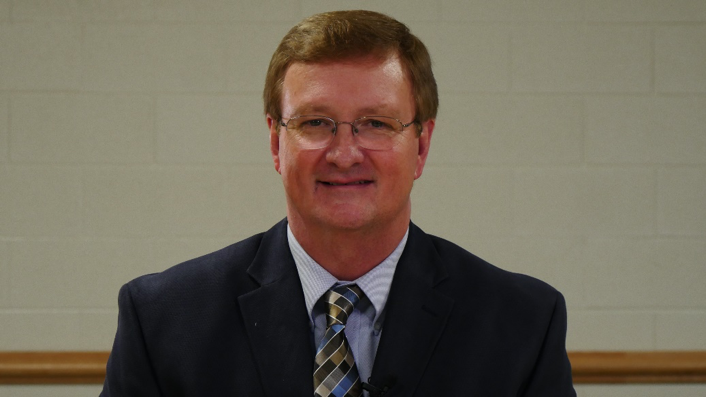 Dr. Vann earned his Ph.D. in Historical Geography, which was dually awarded by the faculties of Church History and Earth and Geographical Sciences, at the University of Glasgow, and he also holds a Doctor of Education (Ed.D.) in adult education with a focus in community development from the University of Arkansas. Dr. Vann received an M.S. in Geosciences from Western Kentucky University and a B.S. in Social Sciences from Tennessee Technological University. He also received an A.S. from Roane State Community College and was selected for their 2012 Outstanding Alumni award. Dr, Vann has written seven books, a couple dozen articles, and maintained a teacher's license in Tennessee since 1988.
You are currently Director of the Doctor of Education Program at the University of the Cumberlands, where you specialize in Leadership. From your experience, what are the key qualities of a successful leader when it comes to education?
I think it is first important to recognize that adults who work in the department as well as those who study in the program are talented and successful adults in many aspects of life, so consideration for each person based the individual's character and resume is necessary in choosing a style of leadership to employ. Leading them is more of an art than a science because it is not a one size fits all world.
You also have a special focus on human geography. Are there any particular examples of situations you teach your students about where the geography of a city or region have shaped its leadership style or educational environment?
Geography is absolutely essential to understanding how people do things (culture) and interact (social). Even within an organization, the way things are done and how people interact vary from department to department (turf); that even applies to different places on the organization's hierarchy. I ask my doc students to watch the movie New in Town with Renée Zellweger. We then discuss where Renée's character is from (Miami, Florida) and her imagined geography of New Ulm, Minnesota, before she arrived there in December. We explore how her social and cultural experiences in the frozen land of New Ulm differed from the people and place she had imagined.
Based on student reviews and other press activities, your personality and openness to discussion and debate seems like a large part of your success. How does the University of the Cumberlands' online Ed.D program encourage discussion and bring the interactive learning environment of a traditional classroom online?
Wow! That's good news and puts some wind in my sails! Our program's philosophy is "Leadership through Andragogy and the Platinum Rule." Andragogy is based on assumptions about how adults learn, and the Platinum Rule states that we should do unto others as they would have us do unto them. The last point needs some clarification, though. I need to know our people (colleagues and students) to understand their needs even more than their wants. When ethical and possible, we do our best to help a student or colleague overcome hurdles while working within the parameters of what our program is accredited to do to help the student and colleague achieve their goals in the pursuit of their definition of the good life. I am also driven by Jerome Bruner's notion of having a high tolerance for ambiguity; doing so helps enrich creativity among students and colleagues.
Having lived and taught in so many locations, has any particular region or culture changed an idea you had about education and/or leadership?
I think that each location has added something to my philosophy and approach to leading people. If I had an epiphany, it occurred while I studied at the University of Arkansas. I was working on dissertation ideas and approached Dr. Buell "Buddy" Lyle about an idea for tourism and recreation-based development in Eureka Springs, Arkansas. I thought I had planned out everything the town should strive to achieve. Dr. Lyle, who was from southern Arkansas and downplayed the trappings of academia, looked at me with his head turned sideways and asked one question: "Did you ask the people of Eureka Springs what they wanted to achieve?" I understood exactly what he was telling me.
From your experience, what are some of the career advantages a practicing educator may benefit from after earning an Ed.D from the University of the Cumberlands?
I think that students benefit from a well-designed program that offers theory and practice of how to be successful at all levels of the academic and human resource world. Our faculty include a president emeritus, two former vice presidents, three sitting vice presidents, and several award-winning teachers. They care about students and bring a servant leadership philosophy to the teaching-learning process.
We're hoping to use these interviews to give a sense of individuality and character to the online EdD programs featured on Teach.com. What's something unique about this EdD program or University of the Cumberlands' education college you can share with us?
While operating within the constraints of a SACS accredited leadership curriculum, we do our best to help students connect the material to their worlds. That is the essence of andragogy!